Disclosure: Susie's Reviews receives compensation or products from brands in exchange for the posts on this site Our opinions are honest and our own.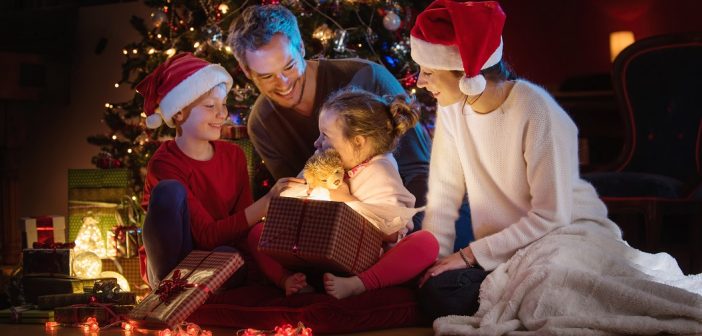 Get your Christmas gift list ready now and you won't have to worry about checking it twice! Shop our gift guide for kids, toddlers, and teens. Let's make this the best Holiday season ever! We've rounded up our favorite gift ideas for boys and girls in 2019!
Please check back for more additions to the 2019 Holiday Gift Guide For Kids!
Oliver the Ornament is a Christmas-themed children's book and product line that offers a huge array of items. You can buy just a gift set that includes the first book and one hand-painted ornament or buy a small, pre-lit tree and each of the ornaments based on the characters within the books and other items also based on the books.
The small tree is perfect for a child's room, or, the ornaments can be placed on a larger tree either as part of reading the books or just your normal tradition to give small children a role in the family tree-trimming tradition. Gift buying can be spaced out yearly as new books come out.
The books focus on kindness and deliver an anti-bullying message that's resonated in homes and classrooms across the country. It's a wonderful holiday gift idea for families with young children.
Price is: $29.95 for the Oliver gift set, which is the book and ornament. Oliver Meets Belle (book 2) is $16.95.
For more information, click
here
.
Hide and seek takes an adorable twist with this hands-on memory match game for toddlers!
Develops visual discrimination skills critical for future reading and math

Practices matching, a foundation math skill

Introduces game play and encourages good sportsmanship
Includes colorful barn play set with 6 compartments and 6 characters (3 sets)
Parent activity guide includes three ways to play
Perfect first game with simple, three-step instructions
For more information, click here.
KidiGo™ Walkie Talkies
Add excitement to any adventure with the KidiGo™ Walkie Talkies. Keep in touch anywhere with an awesome 500-foot range! These kid-safe, two-way radios feature a digital connection that's clear and keeps kids' conversations secure, preventing other walkie-talkie users from listening in or chatting with them. Little adventurers can also send messages back and forth by choosing from preset animated messages using the large, backlit LCD screen. The walkie talkies also include four two-player games for real-time gaming between devices. Intended for ages 4+ years.
For more information, click here.
Arrr, little mateys! Raise the anchor and search for hidden treasure with the Treasure Seekers Pirate Ship™. Place the captain or sailor on the recognition point to learn about sailing the mighty toy ship. Turn the sails, spin the steering wheel to navigate the high seas or load the cannon to strengthen fine-motor skills. Roll the ship along using the pull cord to build gross motor skills. Discover colors and numbers in Explore mode and hear pirate sounds and phrases in Role-Play mode by pressing the light-up buttons. Little sailors can transform this 2-in-1 play set into a deserted island and find treasure. Keep the treasure away from the octopus and his spinning tentacles, or prepare to walk the plank. Yo-ho-ho and away we go! Intended for ages 1.5-4 years
For more information, click here.
Gray Matters Games You Bet-Cha!
You Bet-Cha! combines poker & trivia into one fun game night. Lively categories will have you competing to name everything from members of the Detroit Bad Boys to hotels on the Las Vegas Strip.
Don't bet off more than you can chew, or you'll be adding to your opponents' chip stack. An amusing mix of knowledge, quick thinking, and betting strategy, You Bet-Cha! is the perfect game for tabletop lovers, trivia enthusiasts and high rollers. Age range: 14 years + MSRP: $35.00
For more information, click
here
.
It's Blunderful
It's Blunderful is a party game where you bet on how others would respond to awkward situations. It's easy to learn you'll be having fun in a matter of 30 seconds. With dynamic conversations and inspired storytelling, you'll be surprised at the things you learn about your friends, family and yourself.
Enjoy the camaraderie, the laughter and the stories that arise about the awkward moments – we've all been there. Age: 17+. Players: 4-8
For more information, click
here
.
RockIt Twist™ Handheld Gaming System
Twist, turn, play and learn with the RockIt Twist™ rotatable, single-player game system with three profiles! Four sides of colorful, light-up controls include buttons, dials, a spinner, slider, switch and D-pad to provide a totally unique way to play exciting video games. During game play, one of the eight game controls will light up to indicate when each control is needed throughout a game. Nurture three adorable virtual RockIt Pets™ that hatch and grow from eggs. 12 preloaded games across five game play categories have three levels of difficulty that help kids learn skills including literacy, math, problem-solving and creativity all while having fun!
For more information, click here
RockIt Twist™ Game Pack Penelope Penguin: Pet Detective™
Hunt for clues with Penelope Penguin, P.I. while exploring vocabulary, spelling and opposites in this game pack for the RockIt Twist system.
For more information, click here.
CINEMOOD
CINEMOOD is the world's first absolutely noiseless, 3" ultralight standalone projector. Create a true cinema experience and bring your family together with endless hours of preloaded kid-friendly entertainment, including Disney.
CINEMOOD is already packed with over 65 Disney and 120+ hours of additional cartoons, e-books, shadow puppets, lullabies, and bedtime stories, that can be projected onto any flat surface inside or outside the home, so anytime can be a special time with your loved ones.
MSRP: $399
For more information, click Here.
Disney Stories for 2-Year-Olds Hardcover – Picture Book
Join Mickey, Minnie, and all their friends in this collection of stories just right for 2-year-olds! Disney Stories for 2-Year-Olds includes fourteen stories with short, simplified text and bright illustrations, perfect for youngsters to follow along as parents introduce the adventures of Mickey and his friends. Whether it's a camping adventure, the story of when Mickey first met Pluto, or a case of missing flowers from Minnie's garden, this collectible makes a perfect gift for anyone turning two!
For more information, click here.